Best Day Trips From Madrid
Best Day Trips From Madrid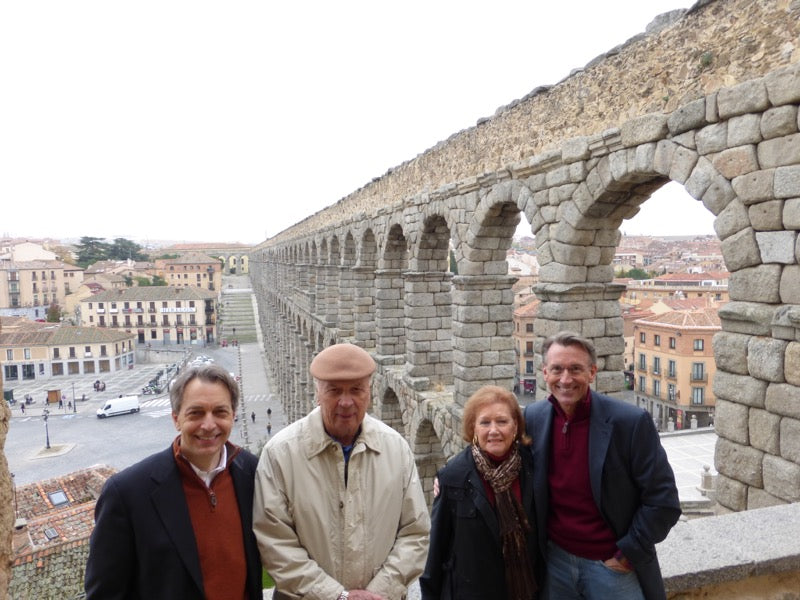 Which are the best day trips from Madrid? This is a question we get a lot from our customers and after planning trips for so many years, one realizes, it depends on the person taking the day trips and what their preferences are. Let me elaborate.
First, let me say that coming to Madrid and not allowing a minimum of two full days in the city would be unfortunate. So first, plan to see Madrid´s highlights including the Prado museum, Royal Palace, Plaza Mayor, Puerta del Sol, Retiro Park and Markets like San Miguel, etc. The third day or however many days you have can be dedicated to nearby towns we mention in this article.
The central region of Spain held the capital of the country for centuries. If you traveled from Toledo to Madrid to Valladolid and back to Madrid, you would cover one of the most powerful ruled areas of Spain that reigned for over a thousand years.  You will find evidence in the fantastic structures made up of Castles, churches and monasteries that are scattered within  small fortified towns in this central part of the country that is referred to as Castilla. Its also comprised as the largest region of Spain and whether we talk about Castilla-Leon, northwest of Madrid with famed towns such as Segovia and its 2000 year old Roman aqueduct, Avila with its amazing medieval walls, Salamanca with its fabulous University and main square, Leon and Burgos with their respective cathedrals or the southern Castilla La Mancha, the land of Don Quixote, where you can find Knights Templar castles, windmills or the world famous  Manchego cheese, these cities are a must in Spain.
While Madrid is a fascinating city, to come here and not take the time to see some of these nearby jewels would be a shame. We suggest you allow time for at least two or three days to see some of these marvelous destinations.
I have tried to organize these places following different criteria.
The more touristy yet best day trips from Madrid could be considered Toledo and Segovia, each one about 80-100 km away from Madrid that is about 60-80 miles. The best part is their easy access via the convenient AVE high speed train that represents a quick trip as seen below:
Toledo, 30 min away on AVE.
Segovia, 30 min away on AVE
Cuenca, 1h away on AVE
Zamora, 1h away on AVE
Valladolid, 50 min away on AVE
Guadalajara, 30 min away on AVE
While it is easy to secure tickets for these trains, I would not leave it for the last minute or you will find yourself having to wait until the next train and losing time. You can buy them online at renfe site although their site can be tricky and sometimes does not work with foreign credit cards. 
Some of the listed places, while far by car, are real close by high speed train, so don´t rule it out thinking you don´t have time . Places such as Zamora or Valladolid are still gems for the visitor as they are not very touristy and the high speed train was recently inaugurated. This is a great option versus driving yourself or hiring a private driver.
While many options exist, the train is the least expensive, most comfortable, non smoking and very safe. If you plan to take baggage, your bags ride in the same car with you.  If you need to change the hour of your previously purchased tickets, you can do that for a small fee. And as we tell all our customers, taking the train is an experience on its own. So, our recommendation is to take the AVE  and meet the guide in the city you want your guided visit. 
These places are easy to tour on your own with a guidebook and map if you are a seasoned traveler. However it is hard to hit all the highlights in reduced time when you are on your own for just a few hours. That is why we offer guides in most of these cities that you can find under Spain Tours.  If you book any of the tours we offer in those cities we will handle the booking of the trains for a small fee and email you the train tickets.
So, start doing some reading on best day trips from Madrid before you book your flight to Spain.
Hasta la vista!!